Exquisite Experiences That Move and Inspire!
Exquisite Experiences that Move and Inspire
Your Seattle Wedding Officiant, DJ, Emcee Coordinator!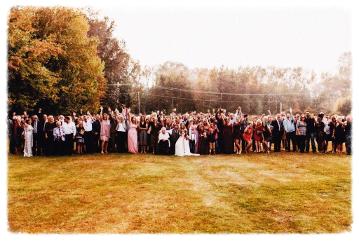 We really don't invite our friends, family and associates to an event to entertain them. We invite them to create and have a meaningful memorable experiences.
Weddings and events are unique living entities, a high intention of mind and heart and expression of the consciousness of those present. It takes much more than even talent and expertise to touch and reveal that.
Our vision is the creation of your most meaingful heartfelt and profound intention. Our purpose is to engender the feel and experience absolutely ideal for you. We do this by simplifying and enriching weddings and events, providing touching and memorable Master of Ceremonies, team building, Officiant, and music program services that your and your guests will appreciate and love, forever remembering your big day or event with a big smile. This is what we do because it's who we are. We are passionate about life's celebrations and honored to be part of them. In today's world, live gatherings become ever more significant than ever fostering connection and meaning in our lives and we're humbly honored to play a role in that.
Crafting cohesive, memorable and successful events is wonderful and I'm fortunate to do what we do. If attendees enjoy and speak about it later, that's likely a great measure of success. Fundraisers will enjoy record returns when attendees are having a relaxed and fun time. Having the right person at the microphone is critical to the feel and flow of any gathering. Guiding with intuitive rhythm and timing makes all the difference for a seamless and memorable experience. I'll help you clarify the experience you intend and collaborate an approach to create it. It's AS MUCH about allowing an experience to unfold as it is about planning. Over attachment to a plan averts magic. The sweet spot where intention, imagination, and preparation converge with allowance makes magic. I'm delighted you're here and look forward to collaborating and crafting love at your event soon!
Online contact and registration forms from
Wufoo
.
Your Seattle Wedding Officiant
DJ, Master of Ceremonies & Coordinater!
Matthew S. Love
matthew.love66@gmail.com
(206) 501-9686
1415 E Republican Street 101
Seattle WA 98112