The Tesla Love Party
What fun to be part of the creation of a winning combination of beauty, glam, talent, cuisine and connecting magic with amazing, winning and supportive collaborations all around at this one of kind, high end business and social mixer event. I had the time of my life working with Nick Neal and Shelley Dudley at Real Estate Radio Northwest, appearing multiple times and recording a promo spot for their radio show appearing on KKOL Business Radio 1300 AM and FREEDOM 1590 Talk Radio. The event was a co production of Sophia Andreeva of Sophisticated Matchmaking, http://www.sophisticatedmatchmaking.com, Amy Gerritts of the Ryco Group, a Keller Williams Agency, Nick Neal of Security National Mortgage and presented and hosted by me, the LOVE in Tesla Love Party. Photography provided by Andre' Belmont with the amazing talents and vocals from Rylie Lennon and the elegant, talented and gracious Eugenie Jones. WHAT a dynamic night including live radio cast of the event from the venue, TESLA of downtown Seattle, a truly gorgeous and unique urban party mixing venue. It's also a pretty terrific place to get a Tesla too!
The 2015 Wedding Season
WHAT a full, busy and dynamic year filled with weddings and receptions of all sorts all over the evergreen state. I spent full weekends in the Roslyn, Suncadia area where each celebration included a full weekend with rehearsals, rehearsal dinner, family reunion with games on Fridays flowing into the formal wedding day on Saturday. Ritter Farms was PERFECT for an outdoor mountain ceremony and rustic yet posh barn reception party. The gorgeous Swiftwater Cellars within Suncadia has it all and various portions of the Saturday were held in three distinct and unique areas culminating to the grand winery room where I collaborated and
Outdoor garden weddings were a huge hit down south in Pierce County at Rock Creek Gardens and up north in Snohomish County at Jardin Del Sol as well as the Four Springs House on Camano Island.
Home in the urban core of Seattle where a completely different experience may be had at every turn, Salty's on Alki serves up the most delicious view of the downtown Seattle from the west side of Elliott Bay. Our party enjoyed a completely private outdoor area for the ceremony with the city in the background and easy transition inside for partying into the evening. With a family and wedding party rehearsal on Friday, rehearsal dinner in the International District Friday night, Saturday saw both the ceremony AND reception at Salty's beautifully. On the main side of the bay, The Seattle Aquarium was an incredibly unique venue complete with aquarium staff feeding the otters and much more. Imagine having the ENTIRE aquarium privately for your wedding party, all eventually gathering in the great entrance room up front. That enormous aquarium was the perfect backdrop for a non traditional ceremony with no wedding party, just a simple gorgeous heartfelt ceremony with the honored couple and for them, it was just perfect.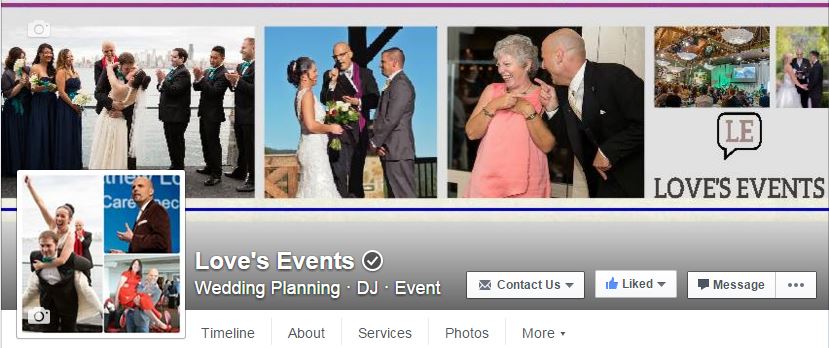 The 2014 Wedding Season
It was truly a magical night atop the iconic Seattle Smith Tower in their Chinese room just before Summer to kick off a dynamic season of Love. I enjoyed the very distinct honor of helping celebrate a deep and profound life partnership and love of many years. Tim and Kelly Murphy-Stevens are among the brightest lights of fun, intelligence, wit and amazing great humor I know. It was such a wonderful party of recognition for that which as been forging and evolving for a long time. They always pour forth so generously of themselves gifting all those around them in many different ways various aspects of themselves and this gathering was by no means an exception!
There is a special and unique brand of synergy with the meeting and blending of two families from far away both geographically and perhaps culturally and ideologically as well. Tony Bright and Jeff Gregory crafted a fairy tale gathering at the rich and beautiful setting of the Shaffer Baillie Mansion on Capitol Hill near Volunteer Park in Seattle. Family was flown in from the deep south including Alabama and the elegance and grace of everyone was beyond reproach. I was able to quickly connect and meet many keys guests from both sides including parents, siblings, children and beloved friends and made significant, meaningful and long lasting connections this day. As a natural extension of this, much more meaningful, heartfelt and deeply emotional well wishes were revealed during the facilitation of toasts after dinner that was a special honor for me to facilitate, bringing forth what which sought expression .
What an amazing and special honor to officiate and facilitate the wedding of my very own beloved niece Emily Love and Corey Nichols at a gorgeous outdoor garden wedding venue in California called Vintage Gardens atSeptembers end. This was a Sunday wedding and a full weekend of family gatherings and planning led up to the special day including Friday rehearsal at the venue, rehearsal dinner at the mother of the brides home that night and karaoke and celebrations with the bride and groom and their closest friends the following night at multiple venues. It was a 4pm wedding on Sunday with reception and dinner following on the grounds under gorgeous tents with perfect warm weather. This was of a more traditional nature replete with a commencement of processional, bridal party processional and of course, the procession of our radiant glowing bride. Gorgeous readings were rendered by the step Mom and brother of the bride and the niece and nephew of the groom. So much heart and love poured forth during the toasts, containing among the most meaningful moments.
Athletic and Community FUN Events
What a blast and JOY to be the point man for the LAKE UNION 10K at the bustling thriving heart of Seattle, Lake Union Park every year at mid August next to MOHAI, the Museum of History and Industry. Operationally produced by Ilana Balint of Run for Good Racing Company, this event is brought to the community by Jeff Robinson of 5Focus Movement Studio in collaboration with presenting sponsor Portage Bay Cafe who serve up their famous succulent gourmet catering with luscious fruit and cream to compliment an amazing array of brunch specialties. This HUGE gathering of 1200 flowed with the seamless ease of the very best organization and planning as well as just the right intuitive know how blending necessary points, direction and happy upbeat fun and entertainment. I look forward to working with 5Focus Movement Studio annually as well as many more events partnering with Run for Good Racing Company.
The first ever MUDDY MUTT RUN was born in May of '14 and was a smash success! A terrific beginning to a dynamic one of a kind event that is growing deep roots and positively impacting untold numbers of people and their canines. Everyone is so relaxed, the dogs KNOW this was all about them and everyone has a blast! I am thrilled to report that the location for THIS year, 2016, is the same as last, CAMP KOREY at Carnation Farm just past Redmond Washington. Stroll, walk or run around their gorgeous grounds where you'll find acres of grass, a beautiful lake and lots of other dogs and their humans with Mt. Baker and Mt. Rainier and the foothills of the Cascades as a backdrop. Then add fun dog-themed parks and our optional obstacles such as sand, hay, air foam, tunnels and of course, the Muddy Mutt Pit for those that dare! I keep the energy and fun flowing at the tailgate party with music, goodies, games, charities and adoptable dogs. Spend as much time as you like anywhere or hang out at the beer garden with your buddy. There's even free doggie beer! Imagine blending an obstacle event like a Mud Run with a dog event like a Doggie Dash; now add fun, dog-themed parks and obstacles such as sand, hay, air foam, tires and tunnels for all levels of fitness.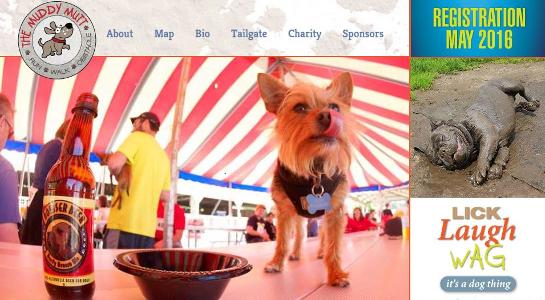 Fitness for Vitality's Seattle Run Series
Alki Beach 5/10/15k Fall Series, September-November
Seward Park 5/10K Winter Series, January-March

Fundraiser Galas
Summer of 2014 saw the start of an amazing recurring annual event for the Animal Rescue Foundation of Everett, the Golden Paw Gala benefiting the Everett Animal Shelter. The first year event took place at the shelter and was accented with wonderful support provided by Middleton Brewing, fabulous comedy entertainment by Raise the Woof and fun for all including an amazing silent auction, raffles and door prizes, food, wine and beer and tours of the shelter.
We upped the ante exponentially with the next years event at the Everett Golf and Country Club on May 16, 2015 where we enjoyed twice the attendance and raised twice the funds. Since then, with each passing year, The Golden Paw has anchored itself as an animal charity staple.

It was a fun, energetic, and wonderful evening raising $20,000 for Youthcare recently in the wonderful heart of Seattle's chic and emerging South Lake Union at the industrial and ambient 415 Westlake. This was the first annual fundraiser by Keller Williams Greater Seattle who did an amazing job producing this dinner, drinks and auction benefiting this Seattle based organization serving homeless youth for over forty years. All money raised was used directly remodeling and updating their Passages House. GREAT JOB Keller Williams Greater Seattle!